Fate/Apocrypha Blu-ray Box Set II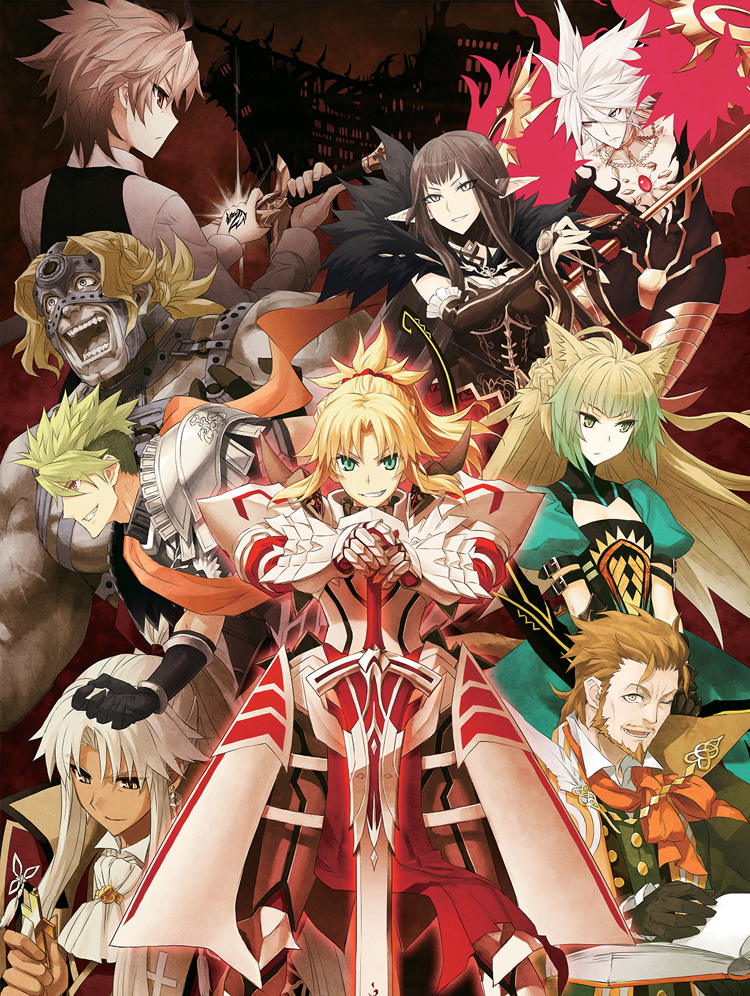 SRP

$159.98
Retail Price

$129.98
Description
Beyond each of their wishes is where the "Apocrypha" is woven
"Miracle Child" Amakusa Shirou Tokisada -- Shirou Kotomine,
wishes for the salvation of all humanity using the Greater Grail.
"Holy Maiden" Jeanne d'Arc – as Ruler, seeks harmony within the Great Holy Grail War.
Sieg -- an unknown boy, who picks up the sword for the sake of his own wishes after harboring the power of the "Dragonslayer" within him.
Disc Spec
Spoken Languages: Japanese & English
Subtitles: English
Aspect ratio: 16:9 widescreen
Episodes: Eps.13-25
Number of Disc: 4 discs (3 BDs + 1 CD)
Total Run Time: approx. 307 min.
Rating: 13 UP
Bonus Contents
†
PV & CM Collection
†
Textless Opening and Ending
* Bonus contents subject to change.
* Bonus contents include English subtitles.
Bonus Materials & Package
†
Original Soundtrack II (by Masaru Yokoyama)
†
Booklet
†
Rigid Box Illustrated by Ototsugu Konoe (Original Character Design)
* Bonus contents subject to change.