Fate/Apocrypha Blu-ray Box Set I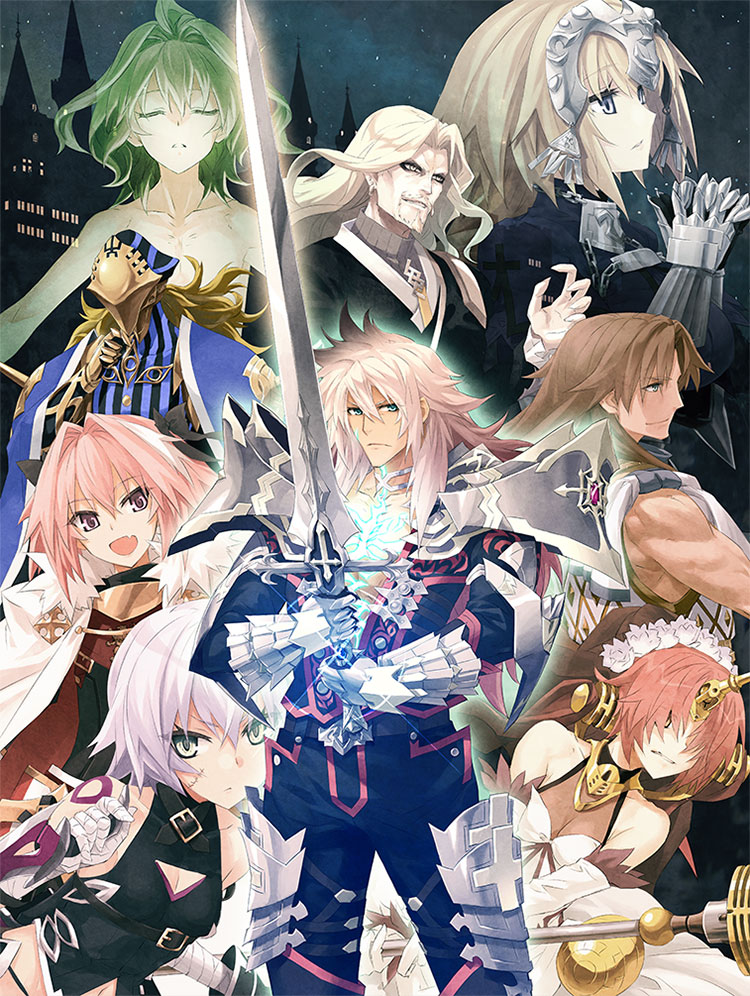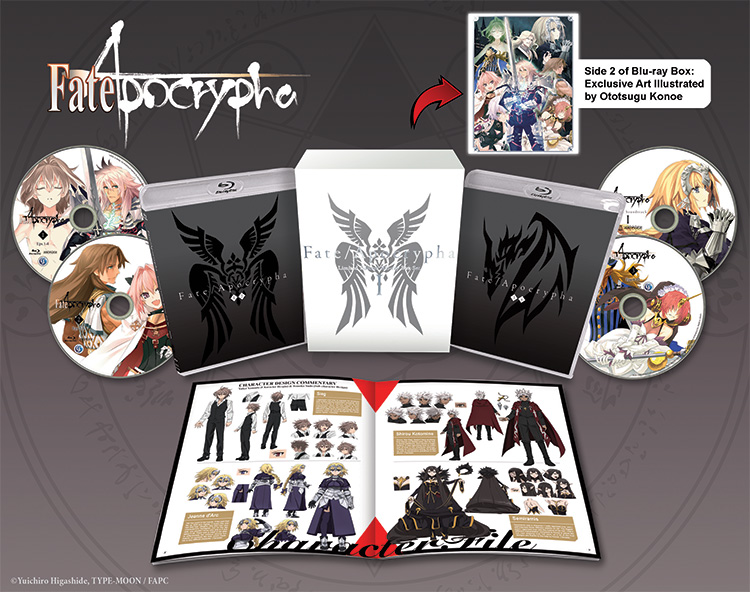 SRP

$149.98
Retail Price

$119.98
Description
"I chose to fight. From that instant, my hands were covered in blood."
The Black Faction seized the Greater Grail for the sake of the clan's most earnest wish to symbolize its independence from the Mage's Association. The Mage's Association gathers the Red Faction in order to thwart such ambitions. Taking place in Trifas, Romania, the Great Holy Grail War that takes place between 14 Heroic Spirits summoned by the two factions transforms thanks to Shirou Kotomine, one of the Masters of the Red, who is also the Overseer for this Great War.
Disc Spec
Spoken Languages: Japanese & English
Subtitle: English
Aspect ratio: 16:9 widescreen
Episodes: Eps.1-12
Number of Disc: 4 discs (3 BDs + 1 CD)
Total Run Time: approx. 280 min.
Rating: 13 UP
Bonus Contents
†
PV & CM Collection
†
Textless Opening and Ending
* Bonus contents subject to change.
* Bonus contents include English subtitles.
Bonus Materials & Package
†
Original Soundtrack I (by Masaru Yokoyama)
†
Booklet
†
Rigid Box Illustrated by Ototsugu Konoe (Original Character Design)
* Bonus contents subject to change.